From summertime concerts to museums in winter, here are the best times to visit Indianapolis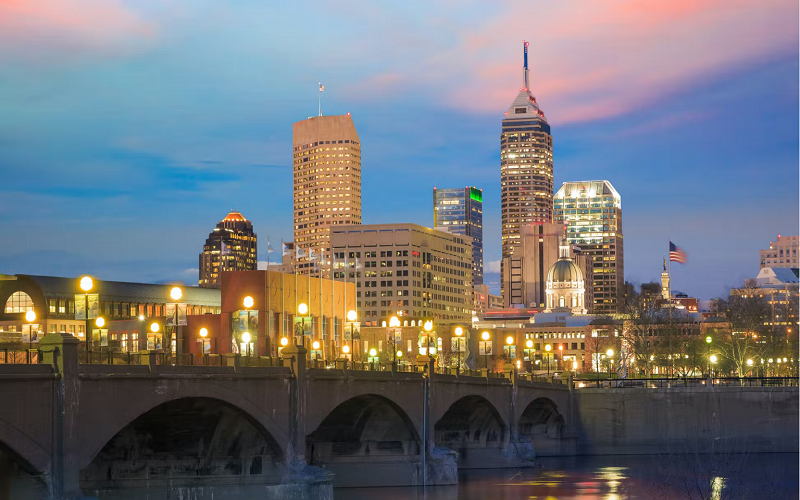 Set between Chicago and Cleveland, Detroit and Nashville, Indianapolis makes a perfect weekend getaway for anyone traveling through the Midwest. Indiana's state capital is home to craft breweries, award-winning restaurants and nearly a dozen sports teams. The best time to visit depends on what strikes your fancy: sports, food or outdoor recreation.
Indy can be an affordable destination despite hosting the Indianapolis 500, Lucas Oil Stadium and world-class museums. For the perfect balance between good deals and fair weather, visit during shoulder season, preferably late May or September.
Make your travel budget go a little farther with insider tips from our weekly newsletter delivered to your inbox.
For festivals and outdoor fun, visit during high season (late May to September)
Hot, sunny days and a calendar packed with festivals and free park concerts mean visitors flock to Indianapolis in droves. The Indy 500 and minor league baseball games also beckon sports fans to the area. Beautiful weather and plenty of outdoor entertainment make summertime ideal for Indianapolis sightseeing. Expect to pay for the pleasure with long lines and high prices.
Skip the humidity and crowds in shoulder season (April to mid-May and September to October)
Indianapolis has two shoulder seasons: spring and fall. While the weather can be unpredictable – sunny and warm one day, cloudy and rainy the next – these months are the perfect times to explore the city without the holiday crowds or oppressive summer humidity. Chilly mornings and evenings are ripe for exploring the Indianapolis Art Museum or the Children's Museum of Indianapolis. At the same time, warm afternoons mean pleasant walks on the Monon Trail or through downtown shopping hubs.
Travel on a budget during low season (November to March)
Although Indianapolis winters can be cold and gray, deals also abound during the city's low tourist season. Expect spikes in prices during the winter holidays but significant bargains from January to March. Winter is the perfect time to enjoy some of Indy's most festive attractions. Conner Prairie, a living history settlement just outside the city, decks the halls for the holidays, and the free Christkindlmarkt in the suburb of Carmel fills the frosty air with the scents of melting raclette cheese and mulled wine.
January is for foodies
January is Indy's coldest month, with average temperatures in the low 20s°F and occasional icy gusts that run uninhibited across the flat landscape. Plan to hunker down and get cozy in the city's many bars and restaurants.                                                                            Key event: Devour Indy
It's still cold in February, but Indy has plenty to do indoors
Blustery weather forces Indianapolis visitors and residents indoors. Fortunately, Hoosiers lean in to relaxing activities like duckpin bowling at the vintage alley in Fountain Square, catching the latest blockbuster at Living Room Theaters in the Bottleworks District or indulging in a classic shrimp cocktail at St. Elmo's.
Key events: Indiana Home and Garden Show
March is all about basketball and the green river
The March Madness basketball tournament is here! Sports bars fill quickly with fans watching the games, and the downtown canal turns Irish clover-green for St Patrick's Day. Indianapolis weather swings wildly in March, so St. Patrick's Day revelers show up prepared for rain or shine.
Key events: 317 Day, Indy Flower Show
See the tulip poplars bloom in April
By April, Indianapolis residents are pining for springtime. The tulip poplars start blooming, outdoor dining opens and baseball fans line up at Victory Field for the season's first game.
Key events: Victory Field Opening Night, Indy Film Fest
May revs up for the Indy 500
Finally, spring weather arrives, and everyone gears up for the Indy 500. Even folks who don't love races enjoy the buzz leading up to the annual event. The city trails, canal and beer gardens come to life as temperatures rise. Memorial Day weekend marks the beginning of the high season when hotels start to fill up with travelers.
Key event: Indianapolis 500
Free concerts and Pride Fest are calling your name in June
Ah, summertime in the city. Indianapolis thrums with the footfall of both residents and visitors in June. From free concerts in the parks to rollicking entertainment at the Indy Pride Fest, Indianapolis offers plenty of good times in the great outdoors.
Key events: Indy Pride Fest and Parade, Indy Ultimate Adventure Race
July is hot, but enjoy a cold one and see a minor league game
In July, Indiana summer reaches peak humidity, and the minor league baseball season is in full swing at Victory Field. Sure, it gets hot, but who cares when you've got so many breweries to try and concerts to see at various city parks?
Key events: Fourth of July celebrations, summer concert series at TCU Amphitheater
August is all about the Indiana State Fair
The Indiana State Fair technically kicks off in July, but festivities take place at the Indiana State Fairgrounds on the north side of town throughout August. You can indulge in classic fair foods like cheese fries, deep-fried Oreos, and beloved "cinni minnis," a small deep-fried cinnamon roll doused in powdered sugar and slathered in cream cheese. If you prefer to stick to downtown Indy, dine al fresco at one of the city's many foodie favorites or snag tickets to a minor league baseball game at Victory Field.
Key events: Indiana State Fair, Devour Indy (summer edition), IndyFringe Theatre Festival
Soak up the arts in September
September still offers plenty of sunshine to enjoy outdoor dining or kayaking down the city's central canal. The month is anchored by the Penrod Arts Fair, a massive single-day arts and entertainment celebration on the campus of Newfields, home of the Indianapolis Museum of Art.
Key event: Penrod Arts Fair
Check out a Colts game in October
Although Indy plays host to several sports teams, the Indianapolis Colts draw fans from all over the country. After Lucas Oil Stadium hosted the 2012 Super Bowl, the city's reputation for sports – and the brews that fans enjoy with them – has only grown.
Key events: Indianapolis Colts season at Lucas Oil Stadium, Heartland International Film Festival
Winter sets in during November
Indiana winters can be brutal, and November is when the chill starts to set into Hoosiers' bones. It's also when a horde of runners takes over downtown for the annual Indianapolis Monumental Marathon, music lovers flock to Lucas Oil Stadium for the Bands of America national competition and families converge to watch the city's annual lighting of the Christmas tree.
Key events: Indianapolis Marathon, Circle of Lights, Bands of America Championships
Get into the holiday spirit in December
Indy offers many winter holiday attractions, from light shows at the zoo to a German-inspired Christmas market in Carmel, a suburb north of the city. But perhaps none draws so many families as Conner Prairie's A Merry Prairie Holiday. Outside the city limits, the sprawling living history museum invites merrymakers to enjoy caroling, bonfires and other holiday activities like 19th-century Hoosiers did.
Key events: A Merry Prairie Holiday, Big Ten Football Championship.
Share this article with your friends!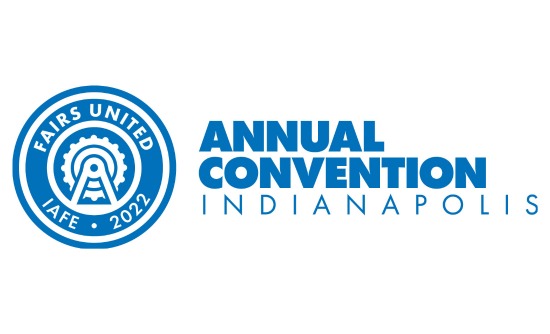 November 27
-
November 30
November 27 - November 30